The first TOMI SUSHI was opened in Niigata prefecture in 1954. In more than a half century, we opened 21 branches in Japan.
The change of seasons is quiet noticeable in Niigata. That climate produces best-known brand rice KOSHIHIKARI and a lot of big-name SAKE. It also has numerous varieties of delicacies from the sea.
In such a blessed region, we have been devoted ourselves to serve the best food in season. We have genuine NIGIRIZUSHI, course meal and all kinds of à la carte. You can taste good SAKE from Niigata, too. It's our great pleasure to serve genuine Japanese food to you people in Singapore.
Enjoy the best Japanese food from Niigata!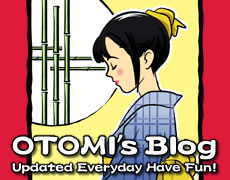 Particular About

KOSHIHIKARI Rice
We use 100%
Niigata KOSHIHIKARI Rice.
The best brand rice of Japan.

Salt from the Sea of Japan
From rough sea
''the Sea of Japan''
Mild and richer rich taste.

Soy sauce only for Sushi
Traditionally brewed soy sauce,
the most suitable for Sushi.

Soy sauce only for Sashimi
Carefully selected, special soy sauce by TOMI SUSHI.

Store Location
Copyright © 2011 TOMI SUSHI All rights reserved.